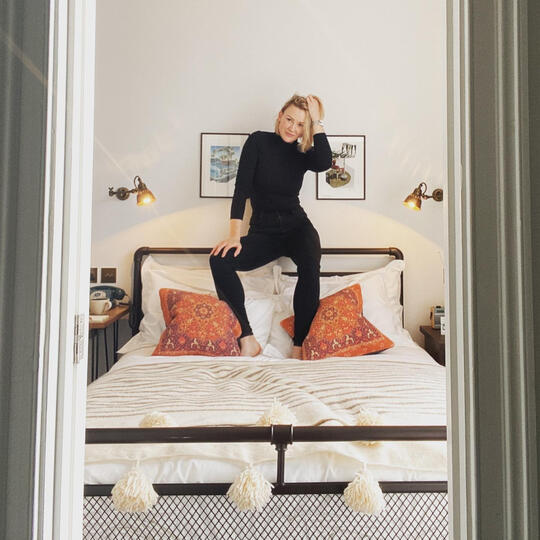 Annette Lyn O'Neil
---
Leader:logistician/product nerd/writer/producer/adventurer/athlete.Oxford. 🏛
Fun Facts
🏆
I'm a world record holder in the sport of BASE jumping.
I'm the first woman to BASE jump from all four objects - Building, Antenna, Span/bridge, Earth/cliff - in the first four BASE jumps.🪂
I'm a world record holder in the sport of skydiving.
I'm the only person to skydive in all fifty states during one continuous trip.🧳
I've been a digital nomad since before Tim Ferriss published The Four-Hour Workweek.
No matter where you're from, I probably know your neighborhood (at least a little bit).
---
I lead people, and I love product.
In 2018, I shifted from a long-term consulting role to full-time COO for a fully remote software engineering staff-augmentation firm, Clearview. Clearview provides dev services for product startups and scale-ups, such as Merit, Qatalog and Hearken.I moved to England to found the UK subsidiary of Clearview in October of 2020. In June of 2021, I was appointed CEO of the US parent company.By 2022, I was using all the experience I'd gathered in the space of startup strategy to in a consultatory capacity under the Clearview banner. I started consulting in Product Operations for Ecologi in November of 2022, and found that I enjoyed it enormously, so I exited Clearview in March of 2023 to dive into product.In July of 2023, I took up the Head of Product role at Just About, a new community platform that unites fans around shared passions and, vitally, pays them fairly for creating the best content and conversation on the internet. The mission is galvanising, the work is the perfect balance of challenging and delightful, and the team is brilliant. 14/10.I also serve as Editor-in-Chief of the membership magazine for British Skydiving, as Producer of the Annie Awards (which annually celebrates the highest achievements in the animation industry) and consult in the Ops and Product Ops spaces.
---
I've been a digital nomad since long before the coining of the term.
I was raised a third-culture kid, hopping all over the world with my family. I still live life like it's a somewhat-less-boisterous game of passport bingo.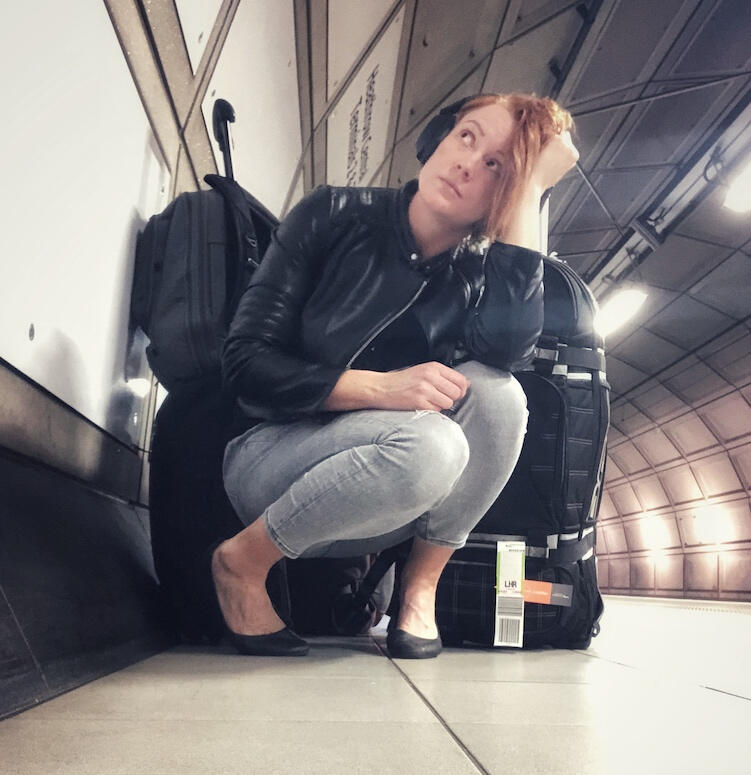 I've been location-independent since 2006 and lived as a full-time traveler from 2009 to 2020. During those years, I lived out of a suitcase (and some gear bags) and jumped, flew, worked and thrived all over our beautiful world. I've lived in old-town Cusco, the peninsular countryside south of Auckland, the Swiss mountains, the paragliding-happy Turkish beach town of Ölüdeniz, the Kenyan coast, La Paz, Berlin, Cape Town, the southern coast of South Africa, the Carpathian mountains, the Arizona desert, Utah's Wasatch Front and all over the UK. I've traveled on a somewhat less-permanent basis to many, many dozens more.I live with my husband/co-conspirator/professional crush, Alex — CTO, mission-driven startup founder, heart-led superhero and general badass — on a beautiful boat on the Thames. I'm having the time of my life. 🎈
---
I'm an athlete.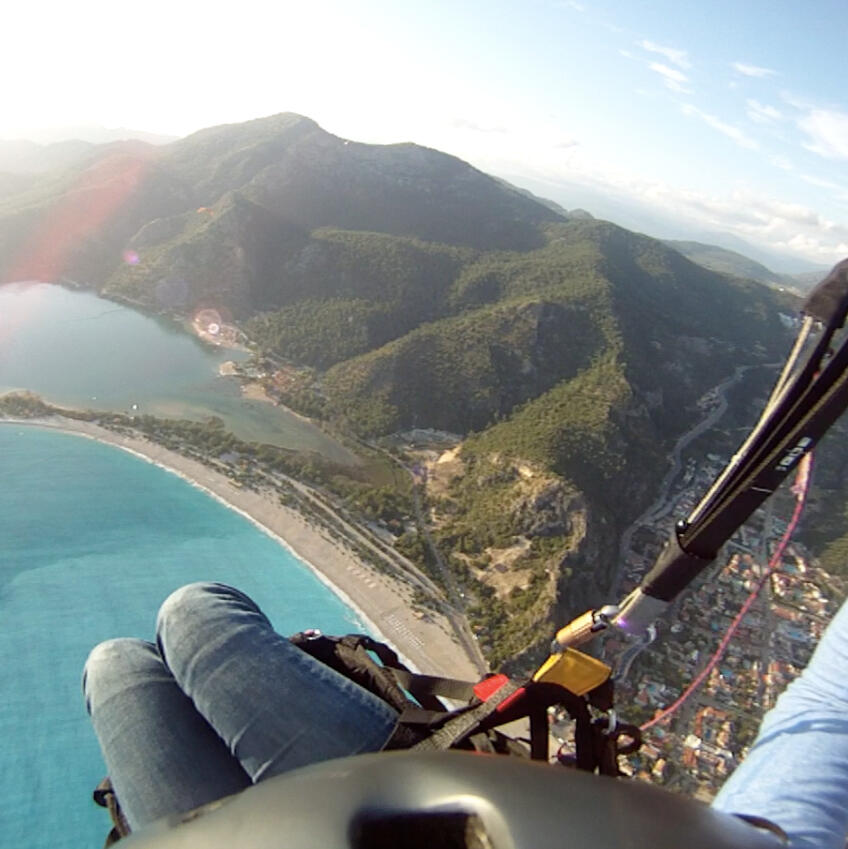 I started my journey into "extreme" activities in the summer of 2008 on a sportbike, carving along the legendary mountain roads north of Los Angeles. It wasn't long after that when, during an extended stint in South Africa, I met a skydiver in a ramshackle beach bar who explained to me that skydiving isn't necessarily something you do once and walk away. Enraptured, I went for my first tandem just days later. Standing in the airplane door over the craggy landscape near Pietermaritzburg, I could already feel myself falling in love with human flight.Skydiving led quickly to paragliding, speed flying and, then, BASE jumping. In May of 2012, I jumped from a bridge in the South African garden route, a cliff near Cape Town, a skyscraper in Istanbul and an antenna in Southern California. This sequence of four consecutive jumps made me the first female (and one of the only athletes in general) to achieve BASE -- building, antenna, span and earth -- in just four jumps. Since then, I've logged more than three hundred BASE jumps and hundreds of foot-launched flights across five continents, to say nothing of the skydiving. The pace shows no signs of slowing.In 2018, Joel Strickland and I undertook the challenge of becoming the first athletes to skydive in all fifty states in a single trip. Over the course of six months, despite heavy odds (and Joel dying that one time), we did it.Today, I'm sponsored by some of the world's top skydiving gear brands: Performance Designs, Cookie Helmets, CYPRES Airtec GMBH, UPT and Larsen & Brusgaard.In between flights and jumps, you'll find me flying in the wind tunnel, rock climbing, skiing, slacklining, or participating in another practice that pushes out the intensity:novelty:difficulty radar chart. No matter what, I'll be flopping happily around on a yoga mat at regular intervals.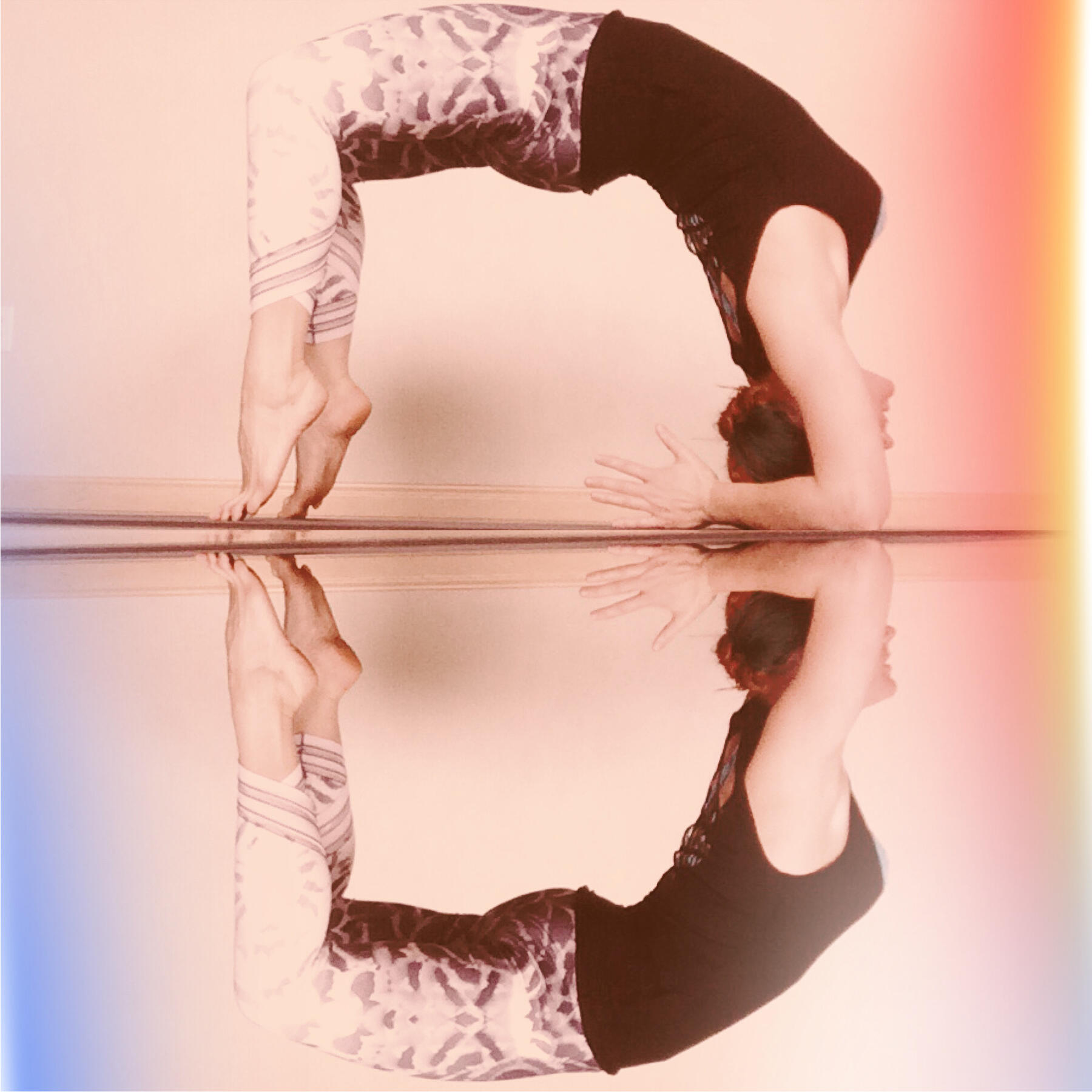 ---
I'm some kinda Hollywood type.
I spent my twenties producing first music videos, then big commercials and production service idents.My credits include commercial spots for such clients as Toyota, Dell, Dirt Devil, Eggo, Denny's, Kraft, Gillette, Best Buy, Budweiser, Procter & Gamble, Washington Mutual, Syfy (SciFi) and the Travel Channel, as well as music videos for such artists as Depeche Mode, The Killers, Keith Urban, Michael Buble, Good Charlotte, Britney Spears (unreleased, and that's a fun story), The Frames, Hot Hot Heat (a couple of times), Hoobastank (again, multiply), Marilyn Manson and the Jonas Brothers (to name just a few items on a very long list).My favorite gigs have been the production service projects I've worked on for international clients. I did all of Channel 4's epic House of Imagination promos for the Syfy channel, as well as several extraordinarily creative individual-show promos for C4 and Sky UK. I've also done an armful of fashion spots, including Norway's lingerie release for Cubus and Donatella Versace's summer collection for H&M.I'm still involved on the executive level with the Annie Awards, where I get to drink champagne with Spongebob in a tux. I also help to put together bids for film and television projects with airsports content and produce various interesting projects that come to me via recommendation.
---
I'm a writer.
From 2012-2020, I was a staff writer for the world's top airsports publications, Parachutist Magazine and USHPA Pilot (nee Hang Gliding & Paragliding). I also contributed to Red Bull Adventure, Blue Skies Mag, Dropzone, Whole Life Times and Dropzone.com.In May 2023, I took on the role of Editor-In-Chief of Skydive the Mag, the membership magazine for British Skydiving, to lead its digital transition and execute a total reboot of the magazine's content and direction.
---
I don't intend to slow down.
Can't stop, won't stop.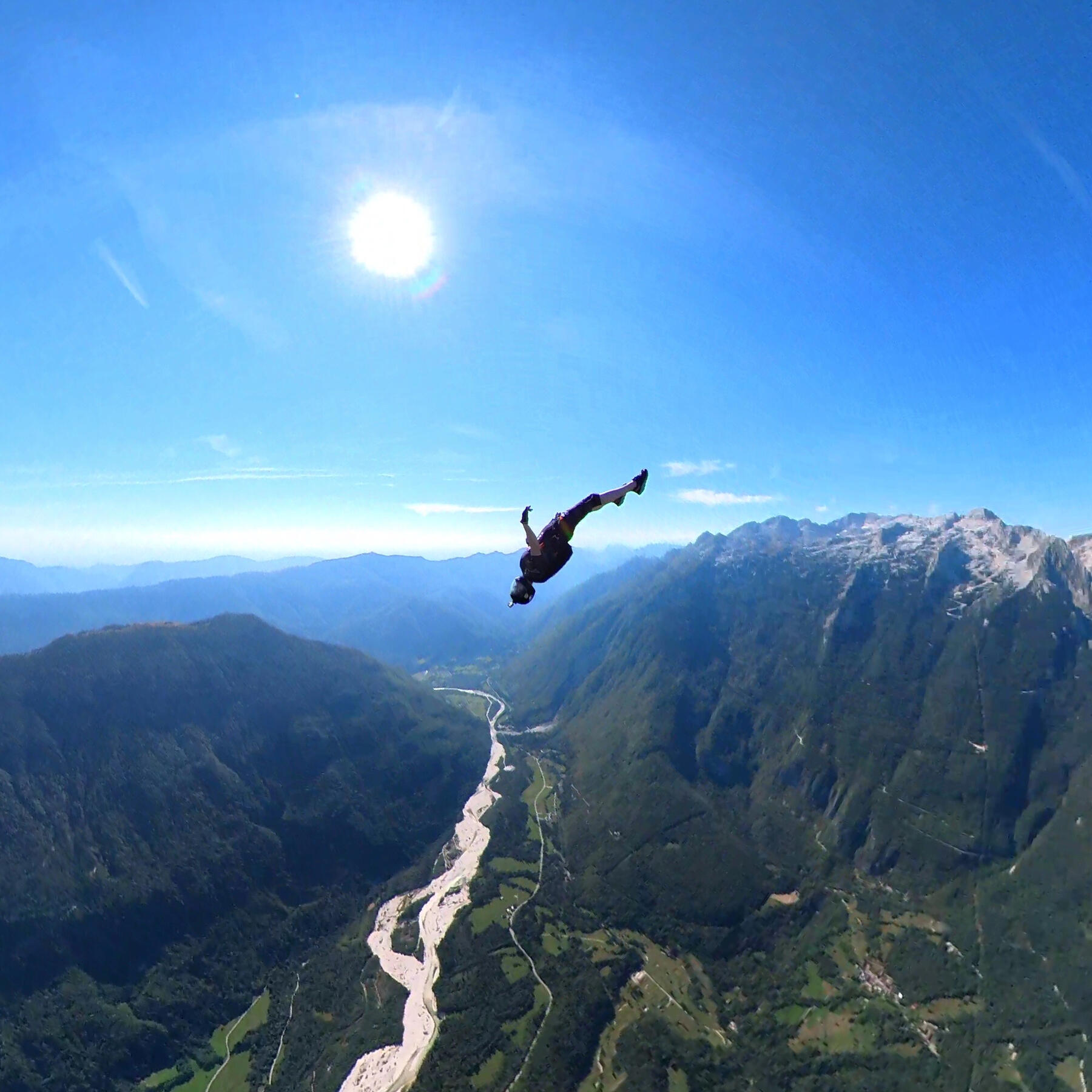 Contact